I made these muffins a couple of weeks ago for my brother's return to school. I wanted them to be full of goodness but also have a bit of pezazz, so they would appeal as something slightly out of the lunchbox norm.
As you can tell by the title of the post I'm literally trying to lap up every last drop of summer. I saw a punnet of maroon cherries in the supermarket, and ok they were on the turn but, I just had to grab the summery gems and idolise them in these scrumptious muffins!
The sponge is filled with fresh, burgundy cherries and tropical shreds of dessicated coconut. You could leave them plain like this, but I couldn't resist dressing them up a little by finishing them with a tangy lime drizzle. I was worried the coconut would make the sponge dry however, this was not the case. Because I added a lot of natural yogurt it kept the sponge moist. (I also added extra yogurt to lower the butter content to create a more wholesome, feel good muffin… not that my brother would care).
The coconut does give a nice, unrefined texture to each bite which is complemented by the plump and juicy cherries and finished with the silky smooth glaze.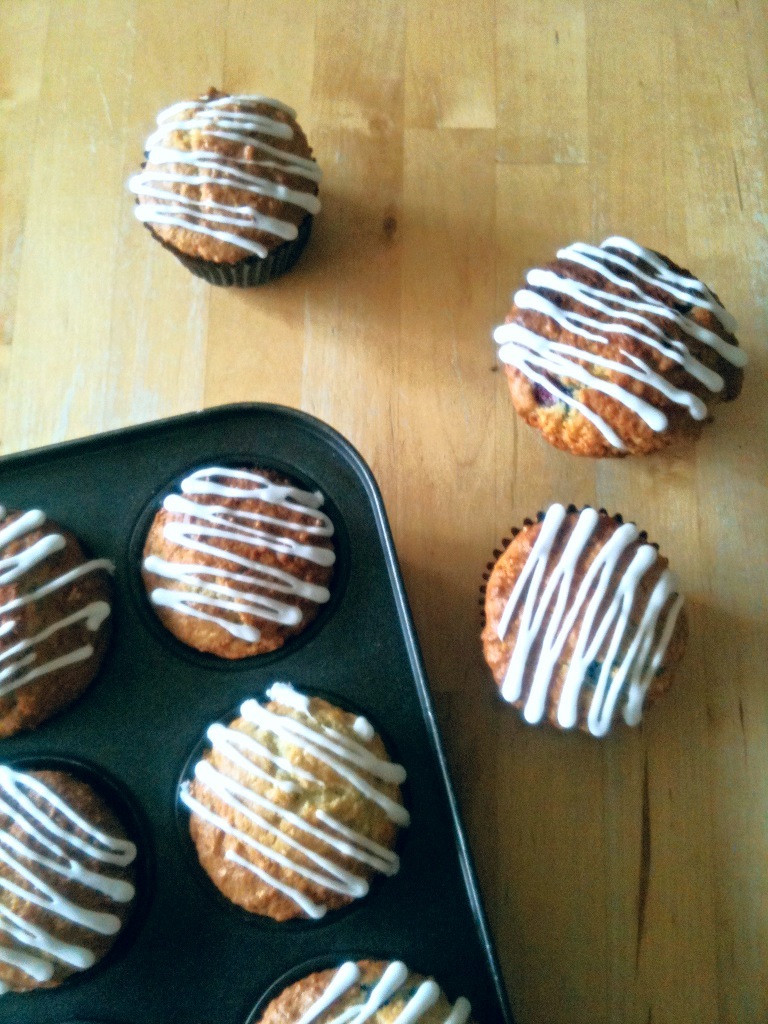 Bite into one or even two of these delicious muffins for a taste of late summer!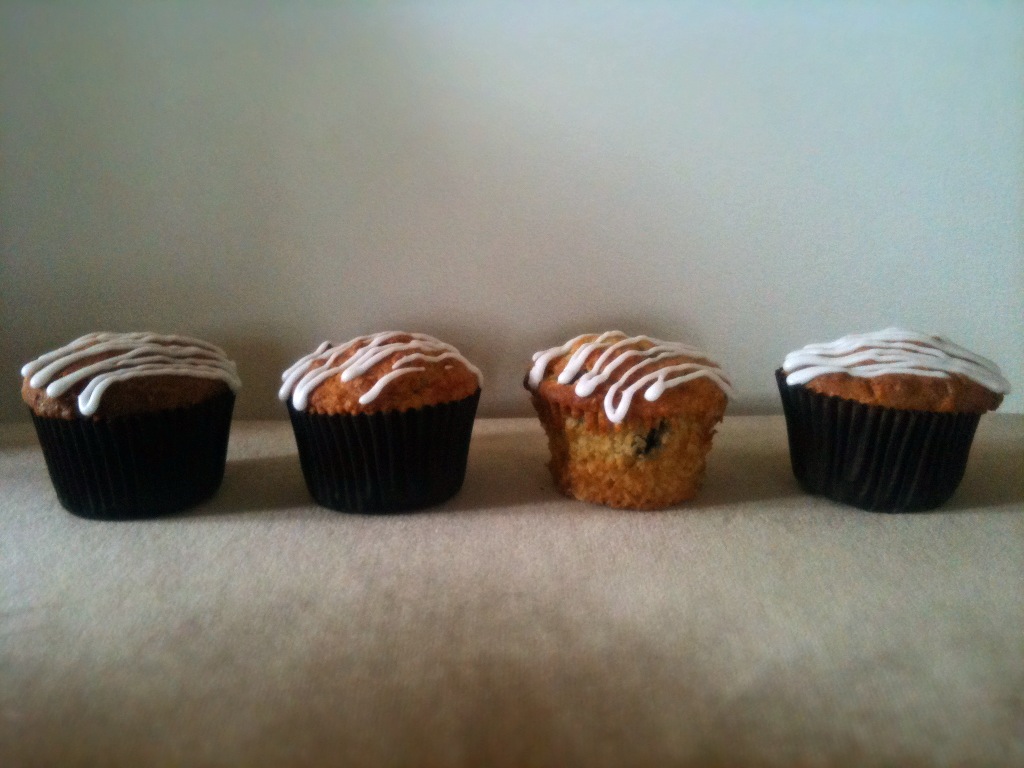 (This recipe makes 12 muffins)
INGREDIENTS:
for the muffin sponge
250g self raising flour
1 tsp bicarbonate of soda
150g caster sugar
100g desiccated coconut
300g fresh cherries (stoned and chopped)
2 eggs
100g slightly cooled, melted butter
100ml milk
150ml natural yogurt
1 tsp vanilla
for the lime glaze
100g icing sugar
juice of 1 lime
METHOD:
1. Preheat the oven to 200 degrees or 180 for fan assisted ovens and then line a muffin tin with muffin paper cases.
2. Sift the flour and bicarb. into a large bowl then add the sugar, coconut and cherries and stir so all is evenly distributed.
3. In a jug or small bowl beat the eggs and then whisk in the butter, milk, yogurt and vanilla. Stir this creamy liquid into the dry ingredients. Don't worry if the mixture is lumpy it's essential that you don't over beat the batter as they will turn out tough, you want to make sure everything is just combined.
4. Spoon the batter into the cases and bake for 25-30 minutes until golden brown, and if you press the sponge lightly it will spring back, or if you insert a skewer into the centre of the muffins it will come out clean.
5. Leave to cool in the tin for 5 minutes then transfer to a wire rack to cool completely.
6. Lastly, make the icing by mixing the icing sugar and lime juice until the icing is thin enough to pipe but will still hold it's shape and won't run once piped. (You may have to add more lime or icing sugar).
7. Spoon the icing into a piping bag, cut off the end and applying even pressure to the bag zig zag the icing across the muffins. These muffins will last upto 2-3 days stored in an airtight container.